INTERNET
Enjoy fast and reliable internet speeds. Download music, stream movies and play games on a plan that's right for you. Your service comes with virus protection and expert technical support.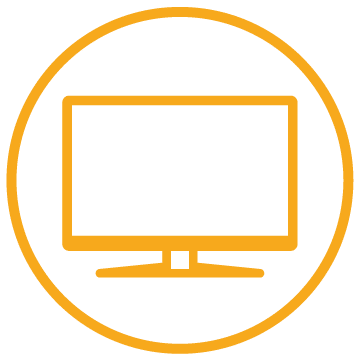 TV
Experience the best in entertainment at home! Choose from TV packages that include top-rated channels, DVR service, Video On Demand, Watch TV Everywhere, and more!
TELEPHONE
Our money-saving feature packages provide you with popular calling features bundled together at a discounted rate, or you can choose individual features that you and your family need the most.
As you may be aware, we are working to transition Chesnee Communication as it becomes part of the Comporium family. We are excited about what this will mean for the future of your communication and technological needs. One of the first changes to be made will be around billing. Beginning in November, your bill will now be Comporium branded and a slightly different layout. Relatedly, you will need to re-register for any online payment accounts you may have setup at Chesnee Communications for paying and view your bill.
To register for your new Comporium My Account, you will either need:
your current billing address and last 4 digits of your social security or;
your new Comporium account number and last 4 digits of your social security number.
Your new Comporium account number will be featured on your November bill. We recommend that you delete any old bookmarks for the View/Pay Bill site with Chesnee Communications and add a new bookmark for 
my.comporium.com
. If you need more information or assistance, you can reference this 
registration video
 which will walk you through the sign up process.